Posted on June 16, 2008 at 6:57 PM in ColdBox, ColdFusion
Luis Majano announced that ColdBox 2.6 RC2 is now available. Check out the following diagram of this awesome application platform: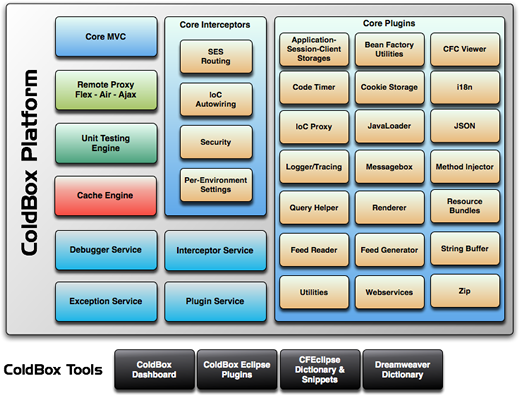 If you're still on the fence about ColdBox, I urge you to download and take a serious look.
Latest Articles
Eventually something really brilliant and witty will appear right here.
Categories
Quick Links
Blogs I Read